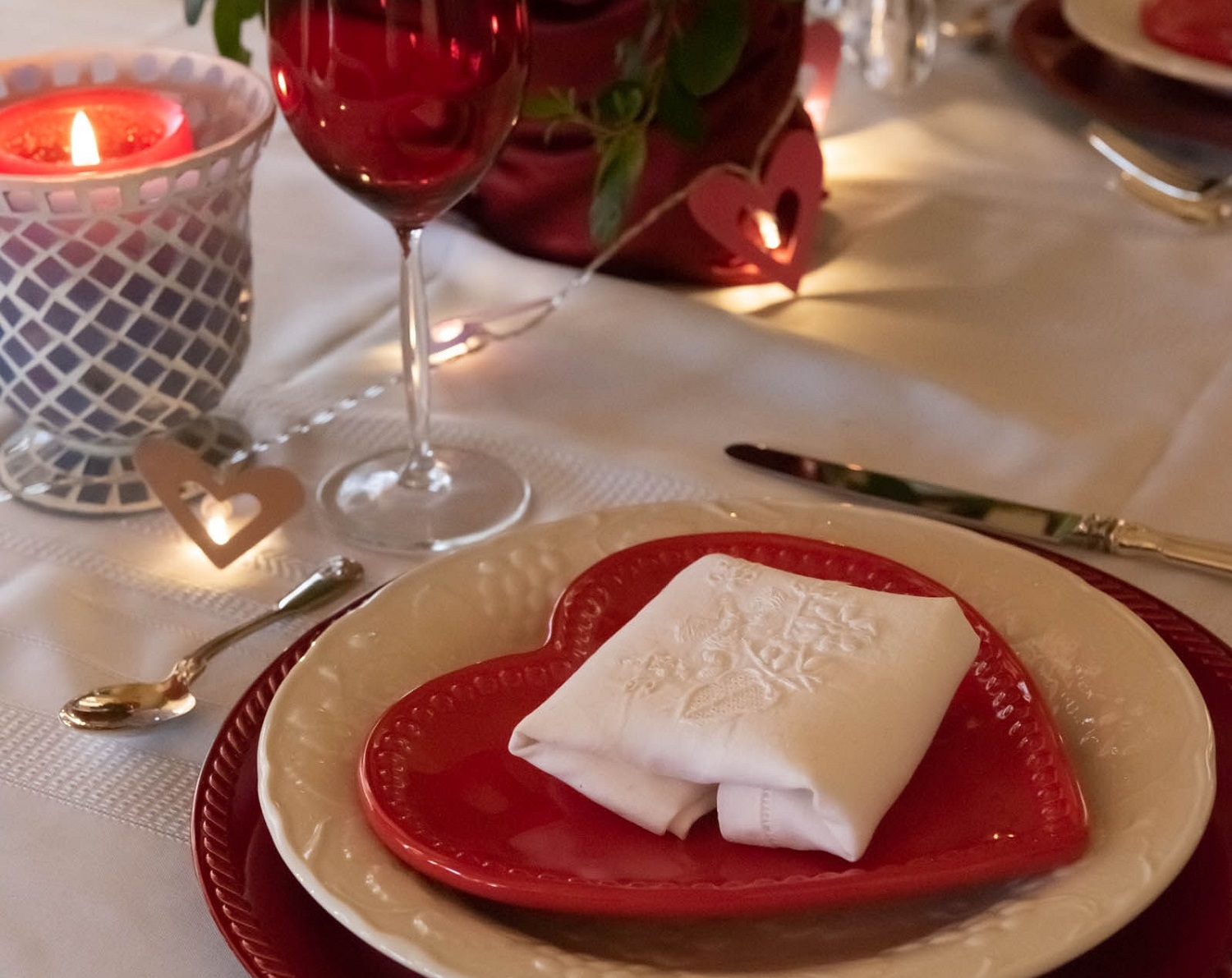 Celebrate Valentine's Day with those you love most
Love is in the air! Valentine's Day is the perfect reason to spoil those you love most with a homemade dinner. Whether you're cooking for your family or a group of friends, this meal will make your guests swoon. Plus it's easy to make and prepare. Cooking for two? Cut the recipes in half and score some delicious leftovers. Enjoy!
xox,
Susan
Signature Cocktail: Sparkling Smooch
Create the perfect ambiance with this inviting cocktail featuring just the right romantic hue for Valentine's Day.
First Course: Blushing Beet Salad
Let your first course send the message that you're cooking from the heart with this clean and vibrant salad full of bright red hearts!
Main Course: Goat Cheese and Spinach Stuffed Chicken with Savory Mushroom Sauce
Warm your guests' hearts and souls with this easy and delicious chicken dish topped with rich crimini mushroom sauce.
Main Course: Roasted Broccolini with Fresh Garlic and Pepper
This easy-to-make vegetable dish is good for your heart both physically and mentally. How appropriate for Valentine's Day!
Dessert: Sumptuous Flourless Chocolate Torte with Date Sweetened Frosting
The sweetest thing you will encounter this Valentine's Day, other than your loved ones, is this flourless chocolate torte with rich date sweetened frosting.
Take Home Gift: Almond Butter Chocolate Cups
Add a sweet ending to your Valentine's Day feast with these delightful and clean confections.
See how to waste less food and help the environment!